Why Is Your Ecommerce Business Performing Badly
If you run an online store or business, you know it isn't for the faint-hearted.
When an ecommerce business begins to fail the question that gets repeated is, "Why is your ecommerce business performing badly?"
Apart from the high cost a web designer would charge to build your ecommerce site, the task of placing all your products on the site can be daunting. Sometimes you have to hire other persons to handle that too.
Now when you do have your ecommerce website fully loaded and ready to launch, like a lot of first time online entrepreneurs, many expect their online store to be a boom overnight.
They have this presumption that their ecommerce site should start making sales immediately from the ground kick off. After all they have a good product at hand that should certainly turn a few heads.
Sadly, 6 months later some may not have even made their first sales.
Still others spend a lot of budgeting money in making adverts, and more adverts, and then most often end up complaining about not having as much return on investment as they had expected.
Yet, our topic question still begs for an answer, "Why is your ecommerce business performing badly"
Now there could be a number of reasons why your ecommerce business could be performing badly. It could be inclusive of any one of the following vital factors:
Investing little time and capital in your online store

Expending more money on inventory and budgeting little or none for marketing

Keeping poor inventory management system
Selling a product that is at a

highly competitive niche

Having a bad website with poor user experience, less security, poor load time etc.

Having poor product images

Having little or no website traffic

Not having a business plan
So if you can overcome the above challenges that cripple a lot of ecommerce business then you have solved 20% of the challenges. Wait, I said just 20%. Yes, fixing the above problems is just 20% of the task ahead.
So, what could be the rest 80% of the challenge?
Now, there is one important factor that a huge percentage of ecommerce businesses neglect and 80% of the time that is why most ecommerce business is performing badly. What could that be?
It is poor content marketing strategy.
Content marketing is at the core of a lasting online business marketing success. It is quite technical and demanding, and a lot of ecommerce entrepreneurs don't know how to do it right.
How is Lack of Content Strategy Affecting Your Ecommerce Business Badly
The traditional marketing style is that of making hard cold sells.
New researches are piling up that proves that the new effective method of selling is content marketing.
For instance, research has proven that content marketing can generate 6 times more sales than traditional marketing.
Content marketing can save you more than 60% marketing budget than traditional marketing.
Research has also proven that consumers express a more positive feeling towards a company and its product after reading through a custom made content.
Yes, it is far easier to form an emotional connection with a brand after reading through a custom content than through advertisements. Consumers are willing to pay more for a better customer experience.
The beauty of content marketing is that it enhances every aspect of your brand. There's more to it than just increasing the bottom line; because the content speaks directly to your customers, there's a direct connection that appeals to them on a deeper level than traditional avenues. This greatly improves communication between brands and clients, both in what you say and how strongly it impacts them.
Let's take a look at how powerful your content marketing can greatly impact on your ecommerce business success.
Brand Recognition
Don't you agree it is far easier for a consumer to want to stick to you and your brand if your content made an impression on him? Compare that to just trying to showcase your product to him or pitch a sale to him. The latter would face a quicker rejection than the former, don't you agree?
The more successful your content, studies overtime reveal more people will remember your brand and create positive associations to it thus strengthening customer relations.
With time as you produce authoritative content people get to see you as expert in your niche, which means they will also return to you when they have questions which translate to repeated business.
It is also far too easier to have contents shared out to new channels such as on social media, guest posting on friendly sites, or even just a potent SEO strategy. Compare that to having people to share your product just like that, would that not prove more boring and difficult?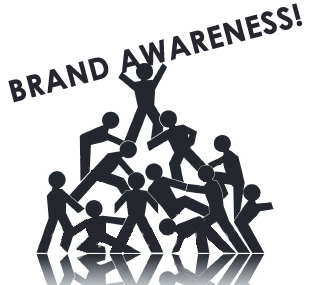 Search Engine Optimization
In the tight competition where many businesses want to be the first to seize Google front page, content marketing is the only way to go.
The value of content marketing cannot be overlooked when it comes to search engine optimization. Google results has proven that ecommerce stores that have good content strategy would definitely beat their counterparts who have a little content splashed across their product pages.
While the major purpose of your content should be to make an impression on your consumers, the SEO war is also here to stay and you will have to prove your worth to search engines too.
When talking about content marketing for e-commerce sites, we mainly focus on blogging, email and social media. However, optimizing your product listings is also extremely important for achieving high search rankings.

Increase Customer Base
With the fast chain of social media networking when you have a valuable content people would not hesitate to share it.
As your articles gets rebroadcasted on social media, used as guest posting, and on other sites your customer base would grow effortlessly. When you make a first impression with a meaningful article you present a strong first time impression on your brand.
Only a great content can achieve such impact and this is an efficient strategy to attract new businesses, sales and getting your name out there.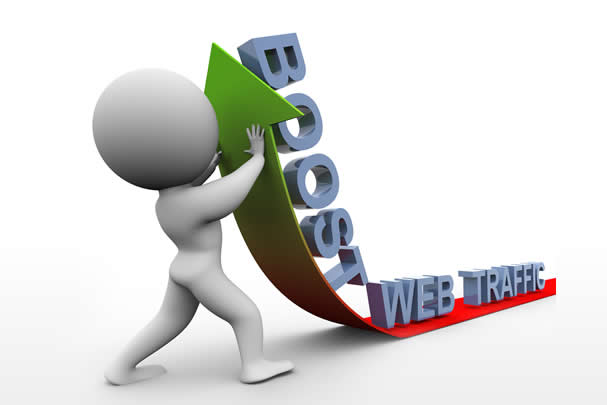 Build Relationships with Other Brands
Content marketing can yield better networking, among companies in your industry and others. Exchanging contents and guest posting on other sites can benefit both brands, improve SEO results, and establish social proof in the eyes of your customers.
.
Influence Conversions
If you consistently put out good content, as I have explained all along people will naturally tune in with you, they will feel a closer bond with the brand, trust you more, and be more open to buy from you.
At this point selling to them would be easy, not some cold sells like the traditional marketing.
A thoughtfully placed call-to-action or product link can be handy within your content strategy by directing users where you need them to go.
As we explain below, this is especially useful for eCommerce brands as you can guide the customer through the buying process with the right content at each stage.

Build Loyalty
There is no better way to build an enduring list of loyal customers than having a consistent lay out of great content.
With great content your brand becomes more valuable beyond just having to sell products and customers return after purchase and you can keep them endeared to you with your good content.
This would further help in generating repeat purchases and increase the lifetime value of your customers.
Compounding Returns
An increasing value that content marketing brings is the compounding effects it brings over time.
Contents online hardly die unless it is deleted. As you publish over time your content strategy will grow stronger and stronger. Your content will get to more viewers progressively.
As you continue to publish regularly, your consumers would have more contents to connect to and recognize you as an authority in your brand.
As you write take note of writing contents that would last a long time. For example, a web design company might post an article about "How to find a good web designer". This topic would always be relevant compared to an article like "The Best Travel Website For 2017" which would die off fast.
If you weren't before you started reading, we hope you're now convinced of just how important content marketing strategy is for online retailers who are serious about growth. Designing and executing on a solid eCommerce content strategy will result in:
Better branding
Better customer relationships
Less cost and more ROI than traditional advertising
Better SEO
Better access to product information
More trustworthy than traditional advertising
Boosts each stage of the sales funnel and ultimately helps you grow sales faster
I hope you have gleaned a few vital points to address the topic question: Why Is Your Ecommerce Business Performing Badly?
If you do, the next big question is,  "How can you get to do your content marketing right?" Follow along as I highlight 10 ways to get your ecommerce content marketing right.